Wend Images Gallery

Daniel Wend is a photographer and visual artist working in the Seattle area.
This online gallery showcases his photography. Archival prints of Dan's work are available for purchase.

PHOTO-SYNTHESIS

Photo-Synthesis
Neolights
Light and Motion
Incendiary Images
Reflections


Photography Collections

- Great Sand Dunes National Park
- Yellowstone National Park
- Colorado National Monument
- Bonneville Salt Flats
- Trip to Noble Knob
- Chaco Canyon
- Puye Cliff Dwellings
- Nine Mile Canyon
- Aztec Ruins National Monument
- Mountains & Forests
- Shorelines & Coasts
- American Maritime
- Canyons & Deserts
- Coulees & Scablands
- Vintage Autos
- Rural America
- Industrial Visions
- Sand Dunes
- Natural Abstractions

Contract Photo Projects
Special Projects
Image Screens

Many of the images on this website are also available in large-format folding screens.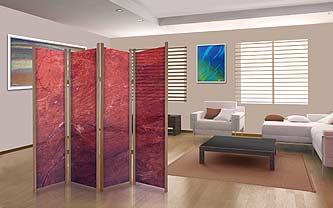 Inside the dome of the Williamson County Courthouse in Georgetown, Texas - D. Wend, 2015



Capturing an image...

Each photo I've taken has encouraged me to learn something - about light and form, the sciences, history, architecture, or humanity. Photography has made me more aware of the world around me, both the obvious and the obscure. It is a pleasure to be able to share some of the impressions and refletions I've gathered along the way.

When researching my subjects and destinations, I've used maps, books, conversations, old miner's tales, videos, personal experience, and wherever else I could find tidbits of interesting or useful information about what I was shooting, or where I was.

In the PhotoSynthesis series, I've manipulated energy and light for my own creative purposes. The results are exhuberant abstractions of light, color, form and reflection. They were created by the motion of an illuminated subject, and/or the motion and long exposure time of the camera. The images are surprising, unique and infused with energy and color.

---

Projects, Causes, and Concerns...

HISTORY MADE LIFE SIZE

Eleven full-color, life-size, photo/illustration portraits by Dan Wend of historic citizens that have inhabited Des Moines, Washington throughout the summer of the town's 50th birthday celebration.




Lights, Action, Camera!

A photographic event with lights and people in motion. Local drummers drummed while local participants danced, swirled, gyrated, and hopped with LED lights of many kinds. Lights, Action, Camera was an interactive photo shoot to make abstract, interesting photos.




Dan is available on a limited basis for contract projects. Contact Wend Images for quotes, questions or special requests at dan@wendimages.com.

---

©1984-2016 Daniel Wend / Wend Images. All material on this site is protected under United States and international copyright laws and is the sole property of Daniel Wend. All other uses are prohibited unless otherwise authorized.